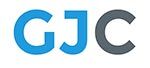 Having been let down by a previous email/website hosting company, Gavin Jones Consultancy found themselves in need of a new host and approached Martin Limburn, and his company Limbtec. I was initially encouraged to use Martin as he is known to share similar values to myself, those of professionalism, integrity, and reliability. Martin lived up to these! Like Gavin Jones Consultancy, the Limbtec team showed a keen eye for detail, and excellent customer service. He provided regular updates and managed any issues promptly, ensuring all deadlines were met. The service received from Martin reflected my own uncompromising pursuit of perfection, and I will certainly recommend Martin and his team without hesitation. Many Thanks!
Gavin Jones
Gavin Jones Consultancy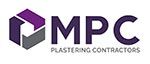 Having just set up our new office, MPC found ourselves in need of technical support to establish our internet, PC's and telephone system. We initially chose Limbtec for this as they are known to share the MPC values of integrity, reliability and good customer service. Limbtec did not disappoint! like MPC Plastering Contractors, Martin saw the value I n taking time to sit down with us to understand our needs. He then made relevant suggestions and used all this information to produce a suitable Internet/telephone package for us. Once the office space was ready, Martin showed his uncompromising pursuits of precision by visiting on several occasions to set up and check over the new systems to ensure every part was working perfectly. Martins keen eye for detail, comparable to our own meant that our every need was met including those which we hadn't thought of! MPC Plastering will certainly continue to use Limbtec's services and we would certainly recommend Martin and his team to anyone without hesitation.
Matt Massey
MPC Plastering Contractors Ltd.
Having recently used Martin, I can advise that he was very professional in the way he conducted himself and always kept me informed of what was going on and what the issues were and how they would be resolved. A very professional and slick service and happy to recommend to others. Thanks Martin.
Martin has done a few small jobs for me now. He is always very polite and on time. All work was carried out quick and at a good price. I would not hesitate to recommend Martin to any family, friends or clients.
Matthew Hugh
MSH Heating and Plumbing