Are you set up for the new construction industry?
In the modern construction industry, IT is rapidly evolving from a supportive to a central role. Companies who realise this and ensure their IT backbone is strong and reliable stand to gain an advantage when bidding for new contracts and ensuring projects finish on time and within budget.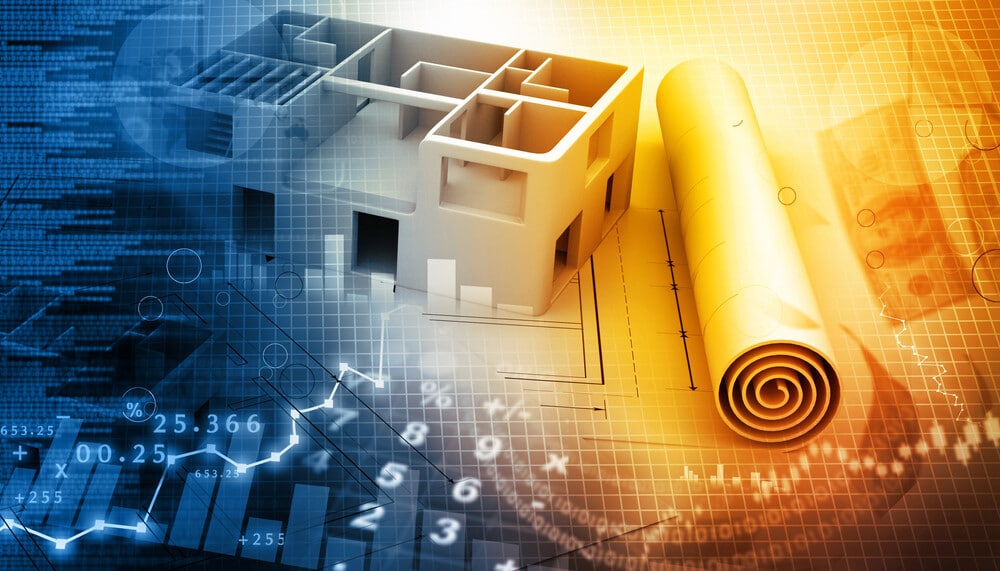 Some of the areas where IT already has a big role to play include:
Accounts processing

AutoCAD design

Communications (email, telephony, etc.)

Database management

Estimating

Internal communications (collaboration software, intranets, etc.)

Order management
Project planning

Resource management

Site surveys

Stock tracking

Timeline control

Website management
…and this is today. As more complexity is added to construction management and project workflows, the demands on IT infrastructure will only increase. Can your existing network handle it or will you hit a technology ceiling?
The Importance of Great IT
Whatever size of IT system you have in place, you need it to be reliable, fast, scalable and secure.
If your IT network goes down, what will the implications be for your business? Whether your computing is all managed in-house or you use cloud-based hosted services, reliability is essential.
Fast broadband connectivity is also increasingly important, especially if you are transmitting high bandwidth files such as image-rich designs and drone footage. As more wireless technology makes it into the construction industry, the need for powerful, reliable wi-fi also increases.
IT systems should also be scalable where possible. Whether growth is planned or unexpected, delays caused by limited IT networks can hamper the ability to beat competitors to lucrative contracts. The much talked about 'Internet of Things' is set to see billions more devices connecting into supply chain networks, potentially overwhelming older systems with data.
Security is paramount in the post-GDPR environment and every construction company is expected to design their IT system with security in mind.
This means you will need to have systems in place for backing up, protecting, retrieving and destroying sensitive information. Failure on any of these points could expose your business to millions of pounds in fines not to mention damage to your reputation.
"Having just set up our new office, MPC found ourselves in need of technical support to establish our internet, PC's and telephone system. We initially chose Limbtec for this as they are known to share the MPC values of integrity, reliability and good customer service. Limbtec did not disappoint! like MPC Plastering Contractors, Martin saw the value I n taking time to sit down with us to understand our needs. He then made relevant suggestions and used all this information to produce a suitable Internet/telephone package for us. Once the office space was ready, Martin showed his uncompromising pursuits of precision by visiting on several occasions to set up and check over the new systems to ensure every part was working perfectly. Martins keen eye for detail, comparable to our own meant that our every need was met including those which we hadn't thought of! MPC Plastering will certainly continue to use Limbtec's services and we would certainly recommend Martin and his team to anyone without hesitation."
Matt Massey
Managing Director, MPC Group Ltd.
How Limbtec can Help
Whether you need a new system installing from the ground up, an overhaul of your existing network or a minor upgrade, Limbtec have the expertise and experience to help.
We can help you to secure the best broadband package deals, provide an effective wi-fi system and enable remote connectivity for on site employees.
Even if you are currently happy with your IT set up, we recommend you contact us for a health check and to ensure your network is future-proof (are you aware of the upcoming 2020 Problem?)
In addition to setting up your IT networks, we can sort out your telephony needs; provide remote server and desktop monitoring; look after your security (even in the cloud) and handle backups, data recovery and secure data destruction.
We also offer managed hosting plans to take care of the day-to-day running of your IT networks. This will help keep your systems up and running 24/7/365.
Many of our services can be provided either as part of a package or as standalone services as your construction business requires. If it's IT-related, we are the company you can turn to.
Ultimately, Limbtec can take the worry of IT off your shoulders so that you can focus on running and growing your business.