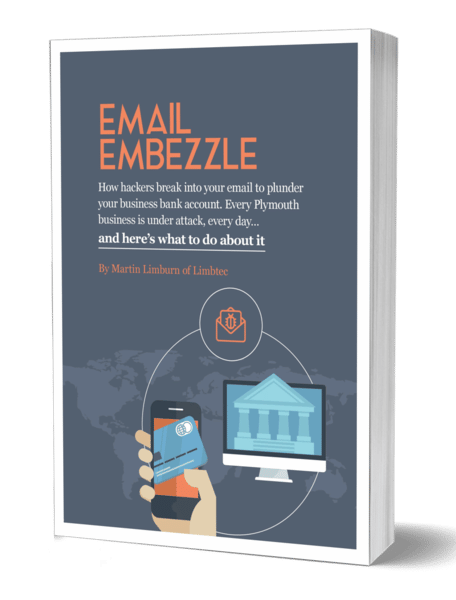 Your business is constantly under attack
it's YOUR responsibility to protect it and your clients from cyber crime
Discover how easy it is for hackers to break into your email to plunder your bank account. And what you can do to stop this from happening to you.
Get your FREE copy today
[mailerlite_form form_id=4]
About the Author
Martin has been supporting businesses with their use of technology for over 22 years, with a personal interest in Security.
Martin founded Limbtec in 2002, to help Small and Medium businesses to get the quality IT solutions they deserve.
Limbtec supports over 2500 people in a range of industries and Education.
Why are we giving you this expert advice for free?
Giving you free expert advice is the best way for you to get to know us and what we can do to help protect your business.
Maybe we'll go on to do some work together in the future. Or maybe you'll just develop a better understanding of cyber security. Either way, there's no obligation to buy anything from us, ever.